If innovation fosters change in the market, change periodically happens brutally on its own. A fascist populist elected in 2016 in the U.S., a global pandemic in 2020, a war in Europe in 2022, the planet finally realizing that climate change is real... Quite the unprecedented stream of shit storms if you ask me.
These last months I had the opportunity to write about some of these changes to try to wrap my mind around them at first (writing is a catharsis) and maybe to offer some perspective too as an innovation strategist dealing with unpredictability daily.
A post-2020 society
Saying that twenty years of societal changes have been compressed within these last two years is an understatement. From the way we eat, make love, find housing, or work, every aspect of our lives has been impacted by a crisis or another.
In all this, always pay attention to what's going on in the U.S. as their societal transformation is always imported by Europe (I was about to write "for better or worse," but who am I kidding, it's always for the worse, isn't it?).
Markets adopting new paradigms
As we watch in real time an old world unraveling and a new one trying to shape up, many critical signals are broadcasted, but most corporations are slow to read and use them. Here are a few I discussed this summer:
Not to forget one of our most read articles this summer:
And for our subscribers, a deep-dive on why platforms such as Amazon have no choice but to get into healthcare (yes, also in Europe):
Tech and startups in turmoil
We should take time someday to discuss how the tech world and startup ecosystems are vastly inefficient. But for now, suffice to reckon that this whole sector will face an unprecedented wave of changes. And no, I'm not very optimistic about the outcome.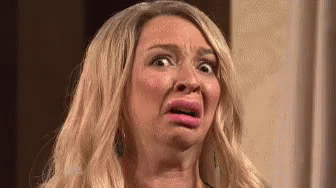 But if you want to be optimistic, you should remember that for business, destruction is OK as it can spawn extraordinary creativity (👋 Schumpeter):
And if you're a private or corporate investor (and a subscriber), you might want to check how we now see the soft spot for innovation amidst so many crises. It's all about being not too early while timing late entries:
Is there a big picture?
In conclusion, it might be worth remembering that what we call 'progress' is a concept invented in the 18th century, not a law of physics by any stretch. Questioning its reality is one thing, but understanding why it can be misleading and what, in the end, having a good life means might be more important.