I often refer to Disney as a critical, albeit underrated, innovator. Among the many strategic things they have done for decades is creating a market around very focused brand values.
As a global brand that reinvented from scratch and "premiumized" the entertainment park experience, one of the amazing practices they pretty much invented was to ban specific terms from any form of communication while switching them for others that would focus their values: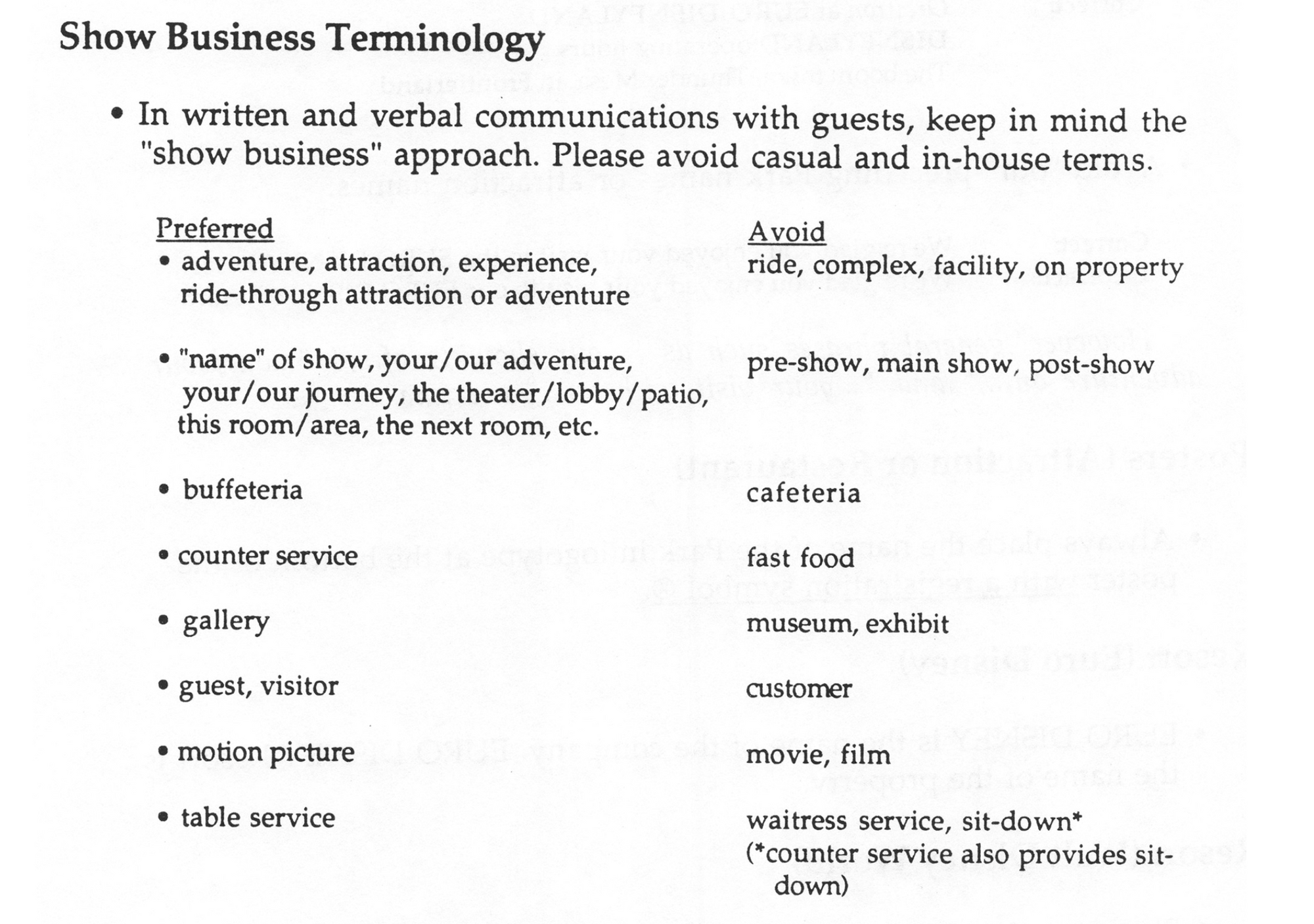 Names play a significant role in forming public opinion about The Walt Disney Company and the organizations affiliated with it. Consistent use of nomenclature is essential to maintain the proprietary rights to the names that The Walt Disney Company has registered or otherwise owns. Improper use will affect the legal protection of the nomenclature and undermine the public recognition that comes with proper use. (...) Any person associated with communications within the Disney companies should take responsibility for respecting the guidelines in this handbook.
💡
If we go even further, consider your core product and the innovation it aims to deliver to the market. Do you have a specific term that you have created (mashed-up, borrowed, stolen) that embodies your core added value? How could your innovation use an existing name if it is a breakthrough? Think about cloud computing, SaaS, circular economy, or... neuralink. A new reality deserves new semantics.
---
If you want to read more about the Disney guide, you can jump to the amazing Cabel Sasser's blog.
For further articles on Disney as a rock-star innovation company: