Last week one of my dearest clients, Erasmus Center for Women and Organisations (Rotterdam School of Management), without me having to ask for it, shared about my book on their public Linkedin profile.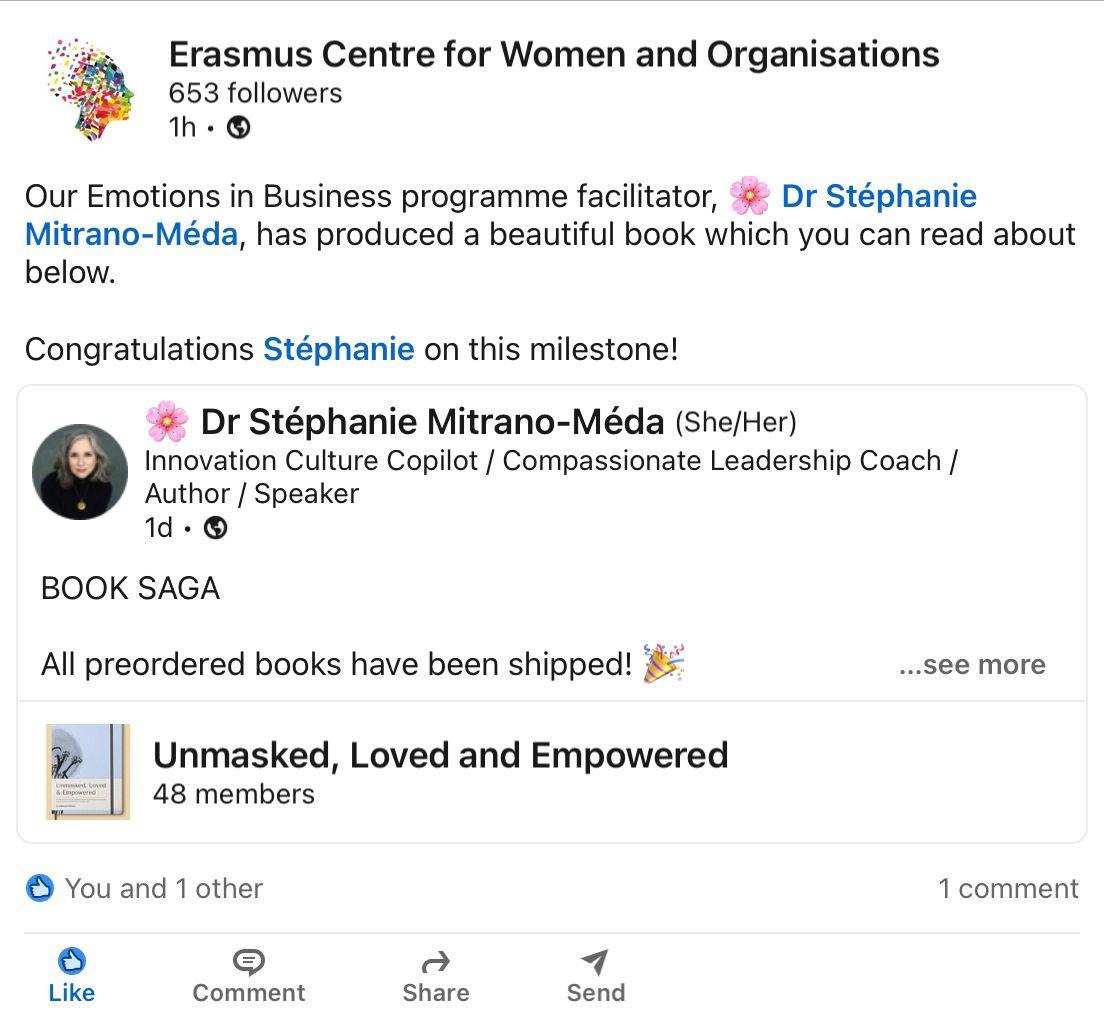 Beyond the initial ego boost, it made me ask the following questions: how do we raise each other up in our networks? Do I spontaneously share my positive feedback about people, organisations, products, services and experiences?
In the past, usually at the end of each year, we used to do the "recommendation" run: asking the year's clients for Linkedin recommendations so that we would build up our consulting profile and our credibility. As a boutique consulting firm, that's our best advertising.
On the other end of the spectrum, I have found that complaining publicly (usually twitter or Google map) gets you the attention of the organisation you're not happy about and helps you solve problems faster (we got several experiences of that with Philippe over the past decade).
But do we realise how sharing positive feedback can help someone else greatly while only costing us a few minutes of our time?
Last year, I think I mostly focused on thanking publicly all the talented people who helped me in the creation of the book, so in case you have missed that, let me do it again. The book would not be what it is today without:
I am starting new collaborations for the next stage of the book project and community so I will share in a later post about them.