What type of entrepreneur are you?

It is key to understand what type of entrepreneur an incubator is supporting in order to cater to their specific needs. Do they need to develop their awareness of opportunities or their capacity to engage with the right ecosystem? The profiles are based on 3 key families of behaviours which have been proved to be critical for entrepreneurs to succeed:
STABILITY
T
he capacity to rely on self whatever the context or events;
OPENNESS
The capacity to consider perspectives other than his own (on self, project, market and environment);
ENGAGEMENT
The capacity to act and lead others.
For each of these families, there are 3 to 4 main described behaviours such as resilience facing stress and failure, listening to other points of views, autonomous decision making etc.
Ideally, an entrepreneur would have all 3 families well represented, but let's face it they are not superheroes and nobody's perfect. So below are the 6 realistic profiles with one or 2 behaviour families represented: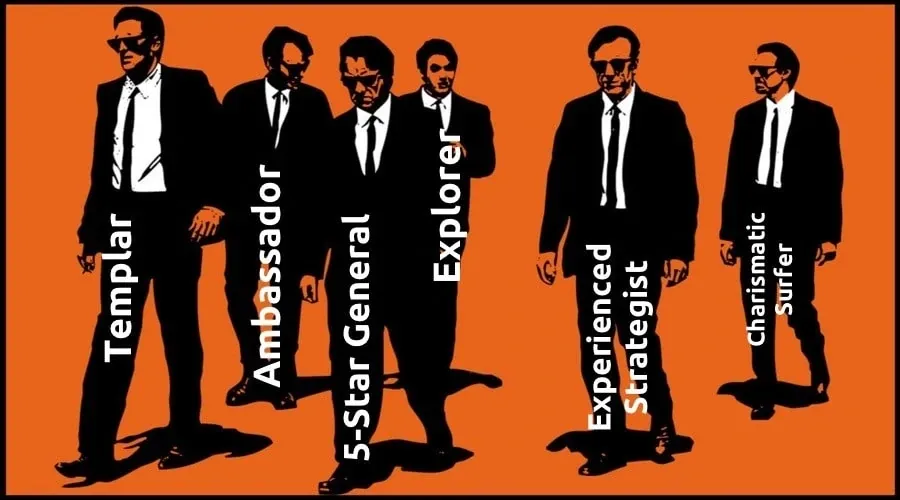 The Templar /
S
oe
The entrepreneur "Templar" goes through obstacles easily and is reassuring for investors and teams.  He can however, be rigid and find it difficult to deal with changes of course and to question himself.
The Explorer / sOe
To an "Explorer" startuper, there are always more options and possibilities, he finds solutions quickly, and can see opportunities. However, he can be dispersed and indecisive, which can trouble or lose a team as well as investors.
The Ambassador / soE
The "Ambassador" can materialise and implement the project.
He is reassuring to investors and can easily onboard teams and partners. However, he can lose Loss of motivation and possibly give up the project if there are too many hurdles and not enough recognition.
These are the most straightforward profiles and then it gets more interesting:
The Experienced Strategist / SOe
He/she has a good balance between authenticity and adaptability. The "Experienced strategist" knows the DNA of the project which is in coherence with his personal values. She knows how to choose the right opportunities and stays open to suggestions. He may find it difficult to attract resources and partners necessary for the project. It is important here to know how to connect with others, give them a place in the project.
The Charismatic Surfer / sOE
The "charismatic Surfer" c
an adapt easily and stays open to his environment. He has strong connection to his ecosystem and can implement the project. He may find it difficult to hear criticisms, however constructive, and generally lacks stability. Throught extreme self-questioning, he risks losing the project's DNA. He is not usually very reassuring to investors.
The 5-Star General / SoE
The "General" is reliable and dynamic, confident and proactive. She can manage people and resources. But through a lack of openness to opportunities and a lack of flexibility in orientation of project, she can be blind to warning signals.
—
Identifying the profile is only the start. It allows for the entrepreneur to make better decisions for the project by choosing team members who will compensate for his flaws, developing himself to readjust his behaviour and preventing some of the pitfalls which are directly linked to his profile.