A key innovation signal is when technology gets past a certain point of adoption with early adopters and finds a beachhead to the early core market. This transition is what makes or breaks an innovation--adopting the 'new' by said core market.
In 1991, Geoffrey Moore was the first to formalize how and why, for an innovation, transitioning from a 2-3% of market share to more than 10% was such a leap. Not so much because it's such an increased market share, but because past this threshold, the innovation will be on track to get mainstream no matter what. But if anything, getting to this threshold is not guaranteed. Moore described it as a chasm between the logic of early adopters that are enthusiasts about technology no matter what (and as such unreliable to really understand if there will be a mass-adoption potential) and the early majority that is mainly concerned with pragmatic issues (what is the problem solved?).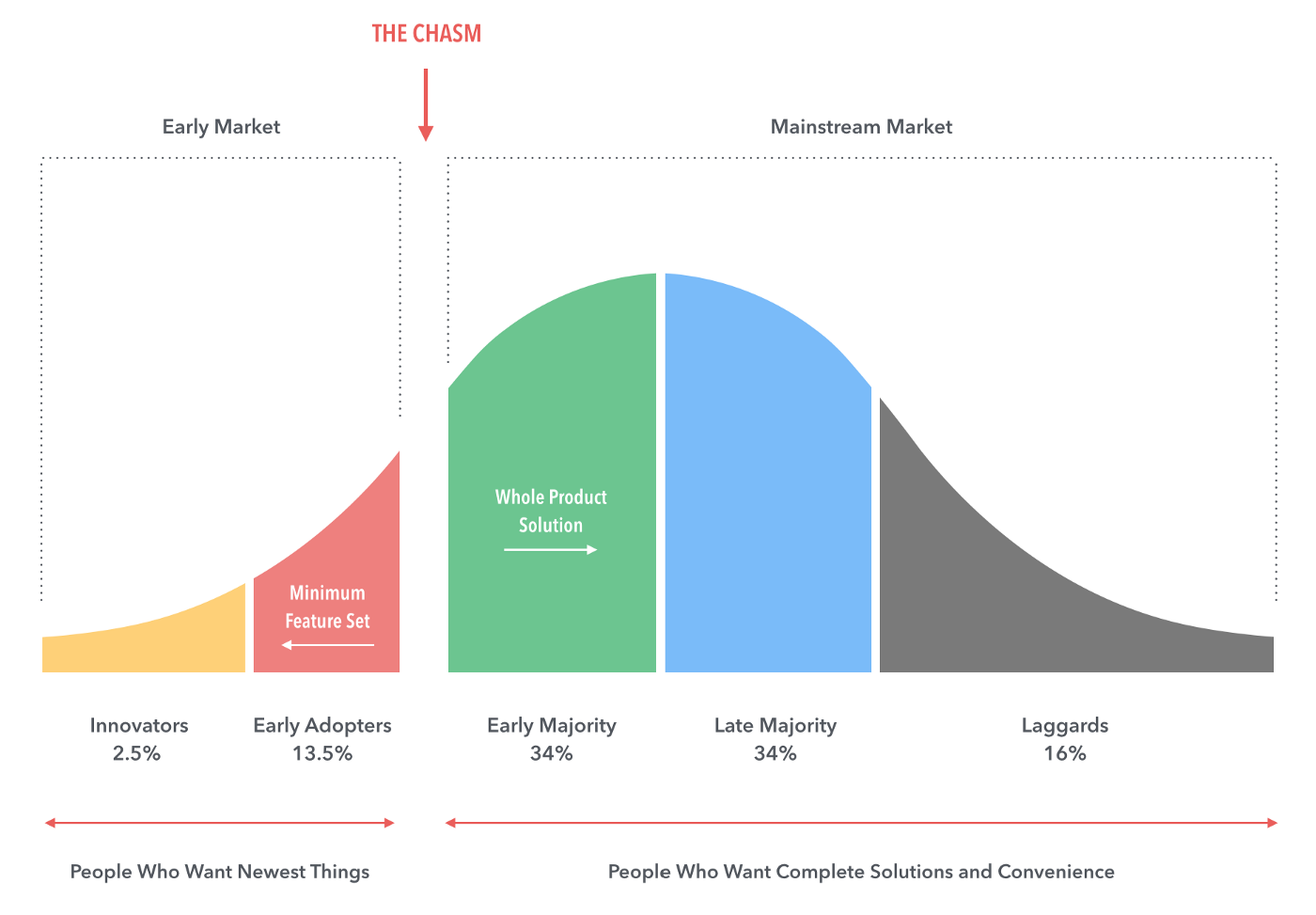 In that context, monitoring some key events around a given technology can tell that the chasm is being crossed. Such a tell is when technology becomes pervasive enough in a consumer market that it starts to cause new and unexpected legal issues. 3D Printing sent a signal when libertarian groups started printing untraceable guns. Bitcoins started to be a thing when criminals started to use them for fiscal evasion.
And now we have some of these first signals when autonomous vehicles are used enough in a city that eventually the police will have to try to pull over one for a broken light:
The very mundanity of the interaction is a signal of a gap being bridged. This is a new normal that is created. And soon enough, we will not really remember the before. Do you remember how it was before Google Maps to find your way to a new restaurant?
But of course, not all technologies follow the same path, and one thing that is never really explained or theorized is that they are different types of market adoptions. Some of them more emotional than overs, just like having a driverless one or two tons vehicle cruising at 50 km/h around your kids.
---
Here's the full story of the slow car chase: