You've been hearing a lot about the despair of the hospitality sector to get new hires, but the lack of talents to recruit is now widespread. Only a few months ago Revelio Lab was publishing statistics on how the last two years of pandemic affected the banking and tech sector.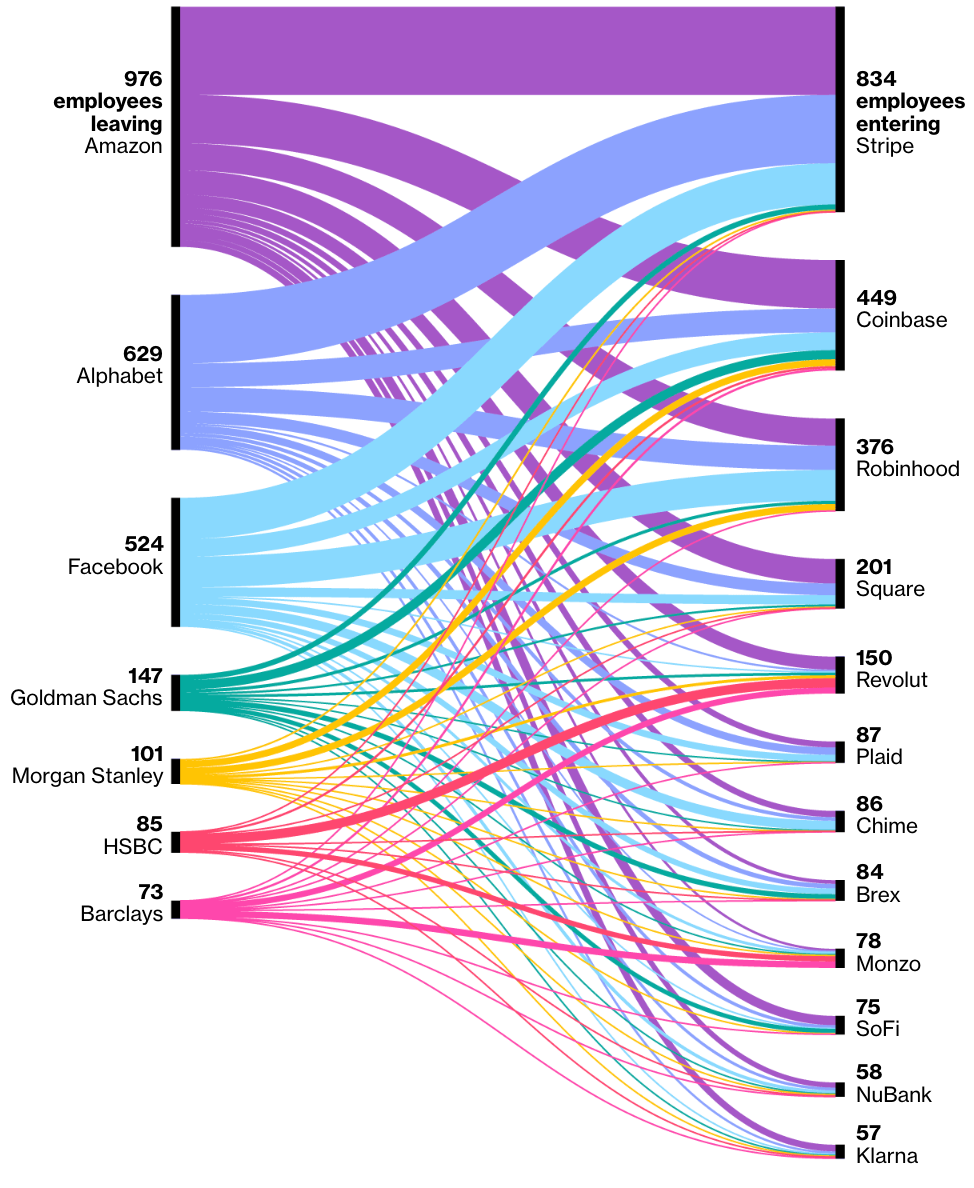 The big picture here seems that no industry is escaping the "great reshuffling". But if we're more granular we can suspect several mechanisms at play:
The impact of a lack of clear remote-working policies (Amazon, most banks);
The negative brand value, now associated with incumbent tech companies (Amazon, Facebook, Alphabet);
And most obviously, the slow death of the traditional retail bank.
This picture is quite the same in healthcare and biotech, automotive and mobility, retail and e-commerce, etc.
Like in many other capitals, in Paris, La Défense (the business, and bank neighborhood) is now literally deserted.  
The key question is will this go on when we enter a recession or are we going to see talents flowing back to boring-but-safe jobs? I wouldn't bet on it. History shows that when business leaders enter senescence they rarely die from a lack of cash, but from talent attrition which accelerates their fall into irrelevance.  
Investing in high-potential fast-tracking, peer mentoring, work-life balance, and other HR programs can be too late. But unless you're already feeling talents hemorrhaging, so much can be done not to get there...
Read the writing on the walls.