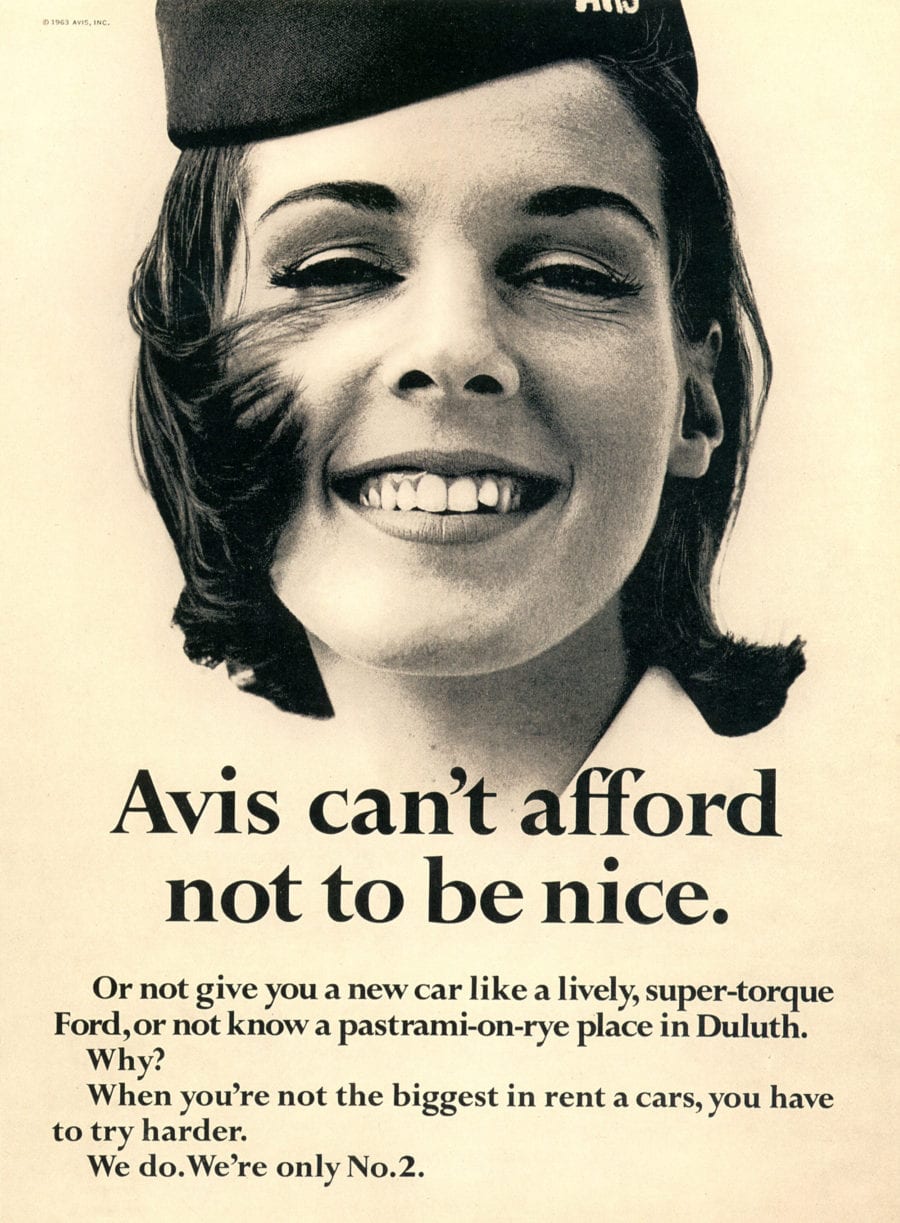 In 1962, Avis facing the giant Hertz, was steadily moving out of the market. They pushed back and framed real manifestos devoid of corporate jargon:
No.2ism. We are in the rent a car business, playing second fiddle to a giant. Above all, we've had to learn how to stay alive. In the struggle, we've also learned the basic difference between the No.1 attitude and No.2's of the world. The No.1 attitude is: « Don't do the wrong thing. Don't make mistakes and you'll be O.K. » The No.2 attitude is: « Do the right thing. Look for new ways. Try harder. » No.2ism is the Avis doctrine. And it works. The Avis customer rents a clean, new Plymouth, with wipers wiping, ashtrays empty, gas tank full, from an Avis girl with smile firmly in place. And Avis itself has come out of the red into the black. Avis didn't invent No.2ism. Anyone is free to use it. No.2's of the world, arise!
This means something to the customer. This is opposable. How difficult is it to get it out there? (Terribly.) While you wished startups or random intrapreneurs would find your next big market break these last years, you forgot the basics.
Your job, your craft, the reason why your company exists.
Sometimes, it's about rebooting your culture when you've been No.1 for far too long. More often, it's about finding your space in a market dominated by giants.
In 2018, digital giants had already stolen away your business — or will soon enough. Sure, you can still try to «outdigital» them out of your market. You should probably start to own up to your craft and simply outclass them.
This is a strategy you can afford.