I dutifully avoided the subject a few weeks ago when everyone was head over heels as Patagonia's founder, Yvon Chouinard, announced he would "give away" his company to fight the climate crisis.
What kind of soulless monster would you need to be to find anything negative to say about this?
Hold my beer...
I am always shocked that we now have to accept that, in many cases, 'doing good' depends on the whim of ultra-wealthy individuals. And this is not on my part a right or left political debate. I'm running a modest yet very much for-profit business that has been helping others for a decade and a half other for-profits to get better market shares, increased revenues, and improved survivability. But whether you are in the U.S. or Europe, we end up having the same setup where the larger the company, the more it can (legally) escape taxes. Taxes are designed to help run our society and provide the common good.
In impeccable words of Ray D. Madoff, professor of Law at Boston College Law School:
We are letting people opt out of supporting all the expenses of government to do whatever they want with their money. This is highly problematic from the point of view of democracy, and it can mean a higher tax burden for the rest of Americans.
And you might think, OK, but still, what Chouinard is doing is remarkable. And it is, indeed, if only in terms of fiscal engineering. If you read all the fine print, you will realize that Chouinard is not giving away the company. He's not giving away his shares to his employees either or stopping the production of outdoor apparel altogether. He's transferring his family's voting stock to a trust that will keep tight management on the business. One of the key reasons being that this transfer shields Patagonia from an estimated $700 million tax would he have transferred this $3B corporation to his kids.
These are $700 million that would have helped healthcare, veterans, public schools, road infrastructure, renewable energies, and so much more under the leadership of democratically elected decision-makers and civil-servant experts. If the public system certainly has many embedded inefficiencies, it has a unique quality. It's tied to the whims and view of the world of a single individual. If you want a better role model, maybe pick MacKenzie Scott (ex-Jeff Bezos wife and let's say it clearly: de facto co-founder of Amazon)? She is spending her fortune without broadcasting much –if anything– and donating without trying to juggle tax legislation or pumping a public stock.
I have the utmost respect for amazingly successful entrepreneurs, even more, when they try to have positive impacts while doing business. But in the end, let's not be naive. This is about doing business. And I feel that the "doing good" narrative has its limits.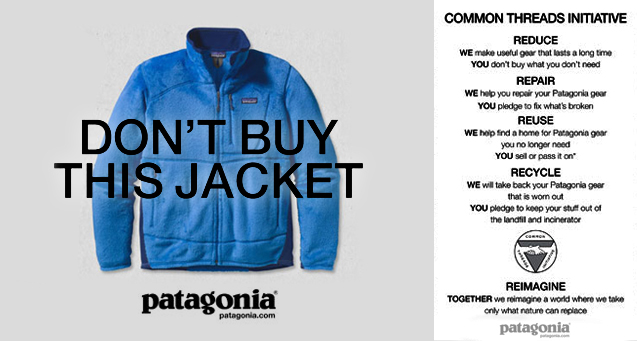 Like the famous Patagonia ad, "Don't buy this jacket,  I never could prevent from thinking that maybe the best way to make sure that one would buy it would have been not to start a retail company, to begin with.
But, hey, I might be a soulless monster after all.
---
Additional Note: This article was written two weeks ago before the now infamous FTX collapse. Sam Bankman-Fried the CEO of the "cleanest brand in crypto" was one of the largest U.S. contributor of the Democrat party and many other philanthropies. He was also one of the most visible proponent of the "effective altruism" movement. 🥳
---