There is no denying that the younger the demographic is, the newest the technology should be. And whatever your age, when you love technology there is no way to escape the endorphin rush coming from unpacking a new gadget. And that's fine. But getting older we progressively shift our values away from short-term.
We progressively appreciate more objects that have a deeper meaning and somehow a long-lasting presence. They probably become reassuring mirrors to us. It doesn't mean though, that you're spending less money on tech (especially when you are at an age where your income is at a peak) but you might want to spend differently. And obviously, when you start to value objects with deep stories, a rich past, and high value, you are surreptitiously getting into a deep rabbit hole that eventually leads you to the luxury market.
Wait, what? We were just speaking about technology.
Tech and luxury are famously incompatible. To the point that when you try to pair them, you only get ridiculed.
Well, before we get really there let's start with a simple thing. Two years ago, I realized that Stéphanie was exceedingly enjoying an Apple light brown leather iPhone case: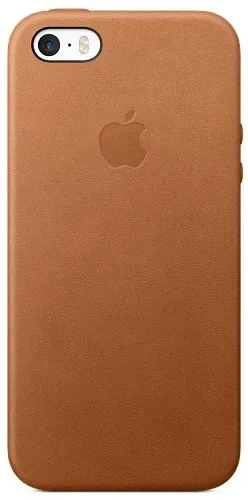 This case was getting scratched and stained; she would just barely clean it or apply some cream every blue moon, and keep on trucking with it. Two years later, the original light brown has essentially disappeared. But as a testimony to Apple great care in selecting materials, the leather aged interestingly: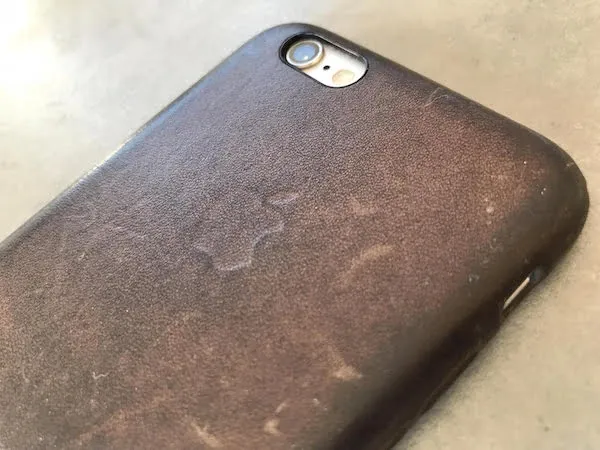 This is no Hermès-grade leather mind you. But the question is though: has this case more value now, and if it does, does it transfer to the phone itself?
Because I'm wired to track added value in businesses and dissect where it comes from, I cannot escape linking to Rimowa. The German high-end suitcase company founded in 1898 has been producing for decades the same aluminum suitcase.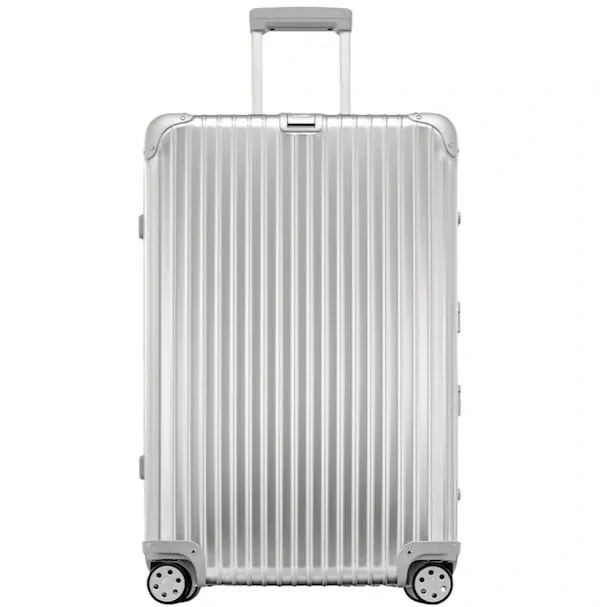 It's gray, it's sturdy, it's square… It's just plain boring.
And it also ages like this: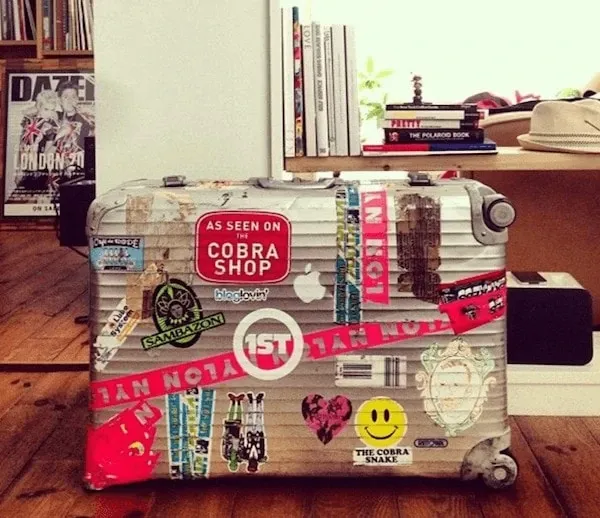 With every mile traveled, with every rough handling at an airport terminal, it does acquire a bit more soul. Like your passport, it's a testimony of how well-traveled you've been yourself. Japanese travelers have had a long-lasting love affair with this brand; both by recognition of the German engineering excellence, and because they're a culture deeply rooted in animism where objects have a soul.
But soul doesn't come cheap.
Soul needs time of use, patina, and a form of care that doesn't involve putting them on a shelf or under protective wrapping. Soul is acquired by the object being with you and sustaining some level of roughness and from time to time, unavoidable spikes of unpleasantness.
Like you do.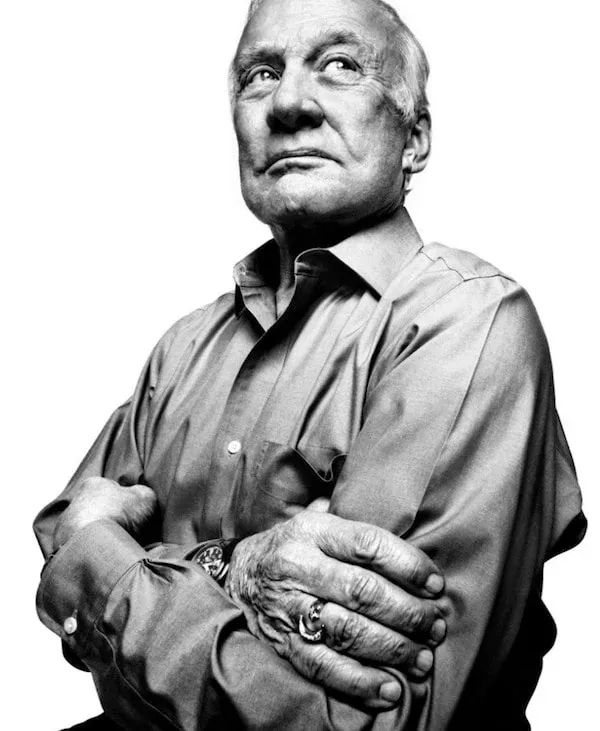 Buzz Aldrin photographed by Platon.
If you are still following me into this rabbit hole, it's difficult not to associate Aldrin with the Speedmaster Omega watch.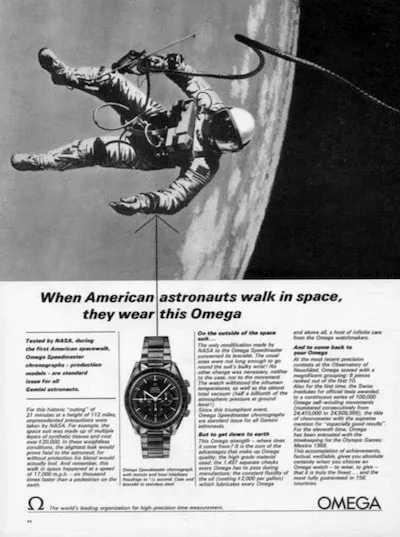 Like Rolex and a few less successful brands, these watches were initially referred to as 'tool watches'. They are the kind of watch that you wear not because it's fancy and looks nice, and expensive,  but because it precisely gets the job done when you need to fix the plumbing in the vacuum of space.
Such tool watches, because of their utilitarian purpose, are extremely resistant to every form of daily abuse (even if you're an astronaut or a hired spy, as the marketing guys remind us with remarkable perseverance).
Meaning that in the end, they age well: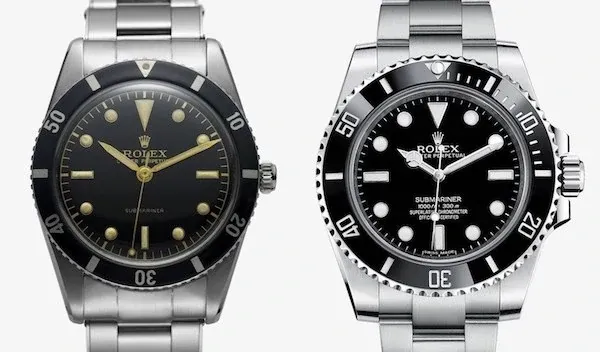 Some vintage Rolex from the fifties (left) can be sold for more than $200,000.
Interestingly enough it's not easy to reach this luxury status. But Tudor this year produced a bronze diving watch specifically designed to develop graceful oxidation: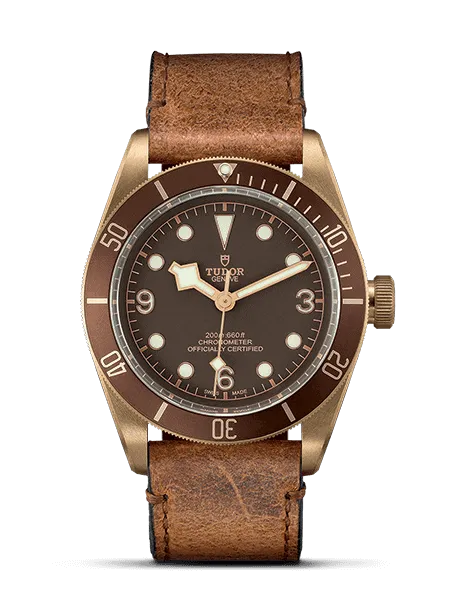 We'll see soon enough how this unfolds. It is an interesting approach, much more subtle than just pre-aging the watch such a Laco 'Used Look' watches did (which in my opinion entirely misses the point):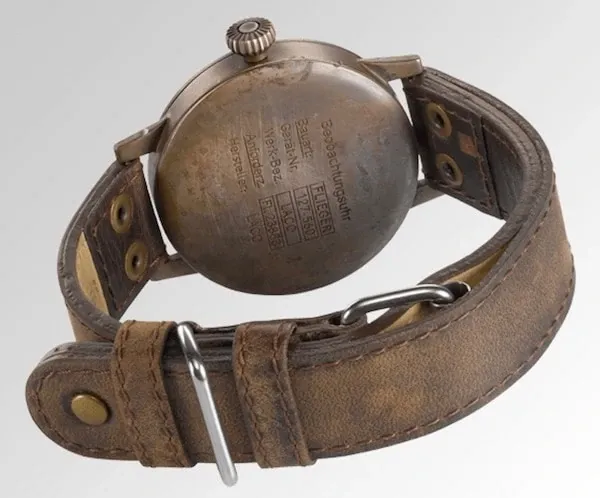 This is a brand new watch from 2017.
Understand that this discussion is about a very specific rabbit hole. Don't mistake it for instance with vintage skeuomorphism, as Fuji did rather elegantly in the camera market: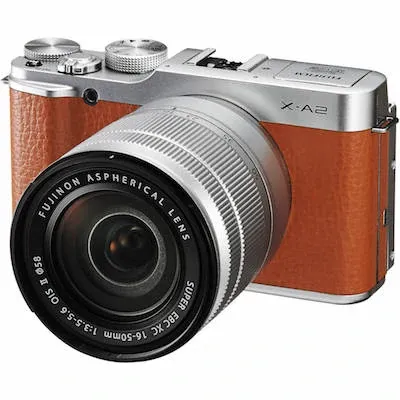 We're talking about making a product your own because it shares your life and ages with you. And Fuji doesn't compete with a Leica for that reason (even if Leica did fall in the Laco trap).
Said differently, you can get a unicorn tattoo on your ankle at sixteen, it doesn't get you closer to being Amy Whitehouse (or Leonard Cohen for that matter).
Now I must concede that my examples of mechanical watchmakers are a tad biased. If they are tech companies, they leverage technologies we don't need anymore. Even if they play the game of inventing new complications and movements, there is no real need for a mechanical watch, or a suitcase not made of last-gen memory-form polymers. But because we don't need them anymore, it's the craftsmanship that is valued.
And contrary to cutting-edge technology, craftsmanship does age very well thank you.
You see, this is where Californian tech companies cannot really get deep in the rabbit hole. Your product can only age and develop some of the key qualities required for a luxury product when you don't have to innovate like a gerbil on crack.
In 2015, I was already intrigued by this problem and wrote an article in French that you can find here. At the time I was discussing several dimensions of what distinguishes 'real luxury' from 'simple premium'. I was already discussing the pertinence of the gold edition and the Hermès strap at that time.
But in retrospect, although I was quoting Patek Philippe (another watch company)…
You never actually own a Patek Philippe. You merely take care of it for the next generation.
I think I was missing the point that it's not only the history of the watch that makes it valuable but somehow these memories embedded in the scratches and tarnishes. They are both much more tangible and personal. They make the soul of the product appear.
We might argue that Apple nonetheless manages to put the soul in its products. For instance, in 2014, Apple made a TV ad for the MacBookAir, referred to as the Stickers Ad:
Too fast? Here it is: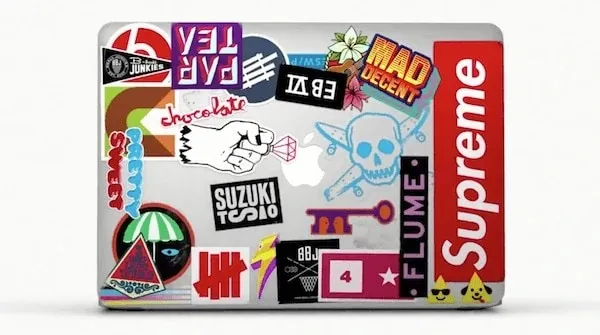 This is your passport, your suitcase, the memory of your travels, of your meetings, the souvenir of keynotes tweaked on cramped plane trays and off-track bars in India with mysteriously fast WiFi connection…
And in cases at the edge of what this brand wants you to do, there can even be this: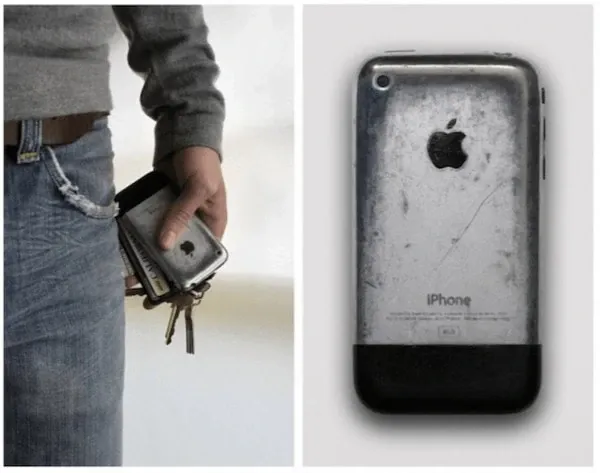 But again we hit a wall: this won't ever be a luxury product. There won't be luxury vintage shops selling 2001 iPods anytime soon.
Although a few years ago, they were rumors of Apple buying back high-end HiFi brands such as Loewe or Bang & Olufsen. Which for us would have been incredibly interesting: their products are somehow in between Apple and Rolex in terms of aging. Two years ago B&O even introduced a connected media center with a wood panel covering the touch screen: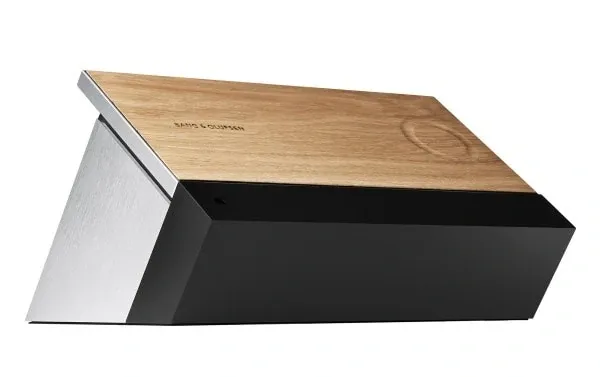 Two things are interesting there: the wood panel is touch-sensitive (eventually inducing specific wear on the oak wood), and the console is designed to remember what you like. This last feature being rather typical now, it's still interesting to remember that we are in a world where both materials and software keep a memory of who you are, and who you were.
I concede that I'm not solving any time soon the problem of technology and luxury.
But I believe nonetheless that companies like Apple will have to tackle it one way or another. Why? Well, because Apple tried already with the gold watch edition. And most importantly because right now, they are rather reaching out for the bottom of the market. Think about it; in a few years, the only way will be up again.
Most importantly I would make the case that a luxury iPhone is not just a band or a case, it's the very iPhone itself. And we already have that:

How far would have the Apple brand stretch to produce an iPhone Edition phone, with Leica status?
I'm not advocating for a gold edition (or even worse ceramic) but for an edition that will age well, both in terms of material (so, OK maybe gold then) and software. And there's an interesting paradox here: Apple can't reach luxury status because of tech and software updates, but the software now changes seamlessly, and how much more speed or screen resolution do we need?
Even more interestingly some investors and most tech pundits blame Apple for being boring. The iPhone doesn't change anymore (if only for a few cosmetic adjustments, and some slight bumps in specifications)! So basically, Apple is getting there:

A 1964 Porsche Carrera Coupé and its 2014 iteration.
The luxury rabbit hole doesn't seem so deep anymore doesn't it?
But Apple also acquired Beats instead of Loewe. They turn to the mass market more and more, and I also feel that they design for the US and China more than anything else. While they did a spectacular job at this, they might not feel they need to create a luxury iPhone with soul.
It doesn't mean that other tech companies might not explore the noble weathering of time, materials that get imperfect but also warmer, software that knows us and develops soul.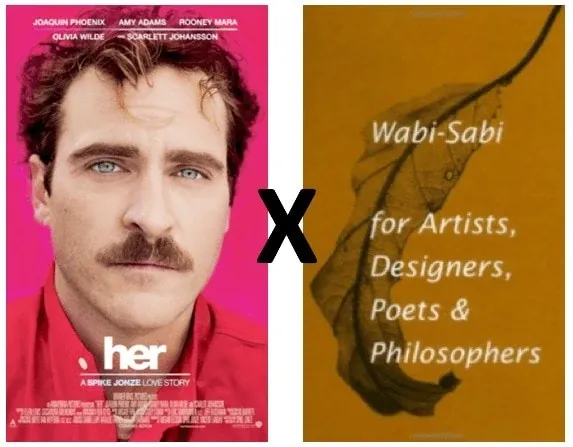 Eventually, cracking the technology and luxury problem might just come from blending Her and Wabi-Sabi principles. And the sole missing piece would be consumer-grade deep-learning AI…
It seems we are getting there, don't we?
[UPDATE Apr.27] Remembering that the Aesop skincare brand has a very interesting approach to the design of their store. This is not about luxury so much as wabi-sabi itself, but it's worth a look: