If you're trying to understand how retail tries to adapt to an always-on, always connected customer base, US department stores are fantastic case studies. Macy's, the largest of them, went probably through all the cycles of digital trends you can imagine. Specially when advertising was concerned.
In a dramatic recent turn of events, Macy's started to strategically disengage from influencers campaigns, where high-profile Youtubers or Instagrammers would be paid to feature Macy's products to their audience.
The starting point of this campaign was obviously the frequent doubts that have been cast on the truthfulness (and the quality) of the audience of external influencers. Giants such as Unilever (driving a not too shabby $7bn in marketing investments) started to clean up the mess they were in, up to the point of pretty much calling bullshit on this marketing approach:
In February, I said we needed to rebuild trust back into our digital ecosystems and wider society. One of the ways we can do that is to increase integrity and transparency in the influencer space. (…) The key to improving the situation is three-fold: cleaning up the influencer ecosystem by removing misleading engagement; making brands and influencers more aware of the use of dishonest practices; and improving transparency from social platforms to help brands measure impact. We need to take urgent action now to rebuild trust before it's gone forever.
With such distrust building up, in 2017 Macy's actually went the other way and built a program for internal influencers.
Starting with about 20 employees in their own department stores, they started to offer them to directly promote products they would love on their personal social accounts, in exchange for some percentage on the sales.
The first roll-out went more than well. The market feedback was quite amazing, on what was then called the Macy's Style Crew. And since then Macy's ramped up the program to more than 350 internal influencers, with even bigger plans for 2019.

The program is not massive yet but it yields very rapid and surprisingly good results and contributes to Macy's brand from within, not by association with external brands or personalities.
It ends up presenting the brand not through the lens of external reviewers, personalities or through the polished approach of a high-level marketing agency. It's grown bottom-up, keeps it personal and sometimes manages to get in the celebrity zone nonetheless: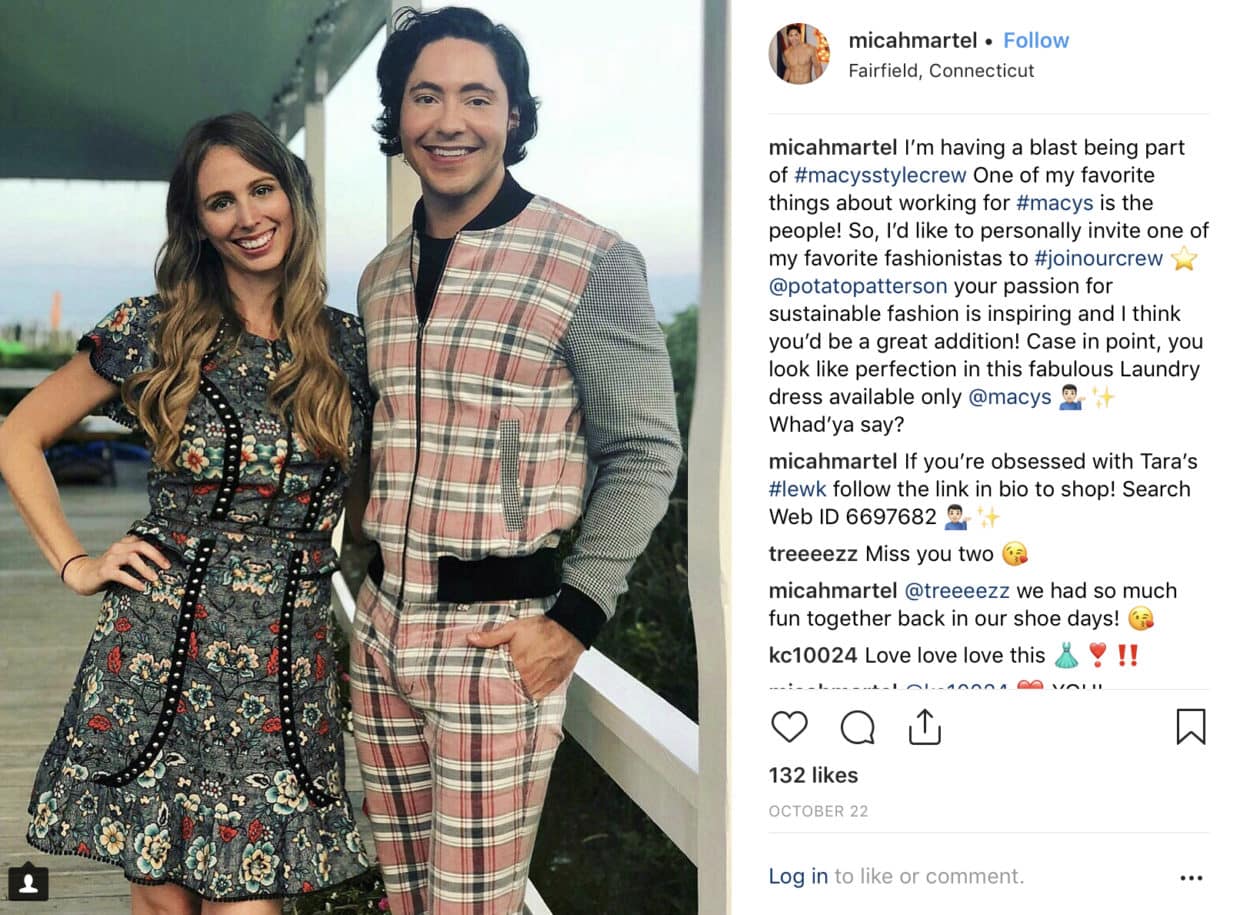 In the end, a long tail of offers connected to a wide range of Macy's staff profiles and tastes appears: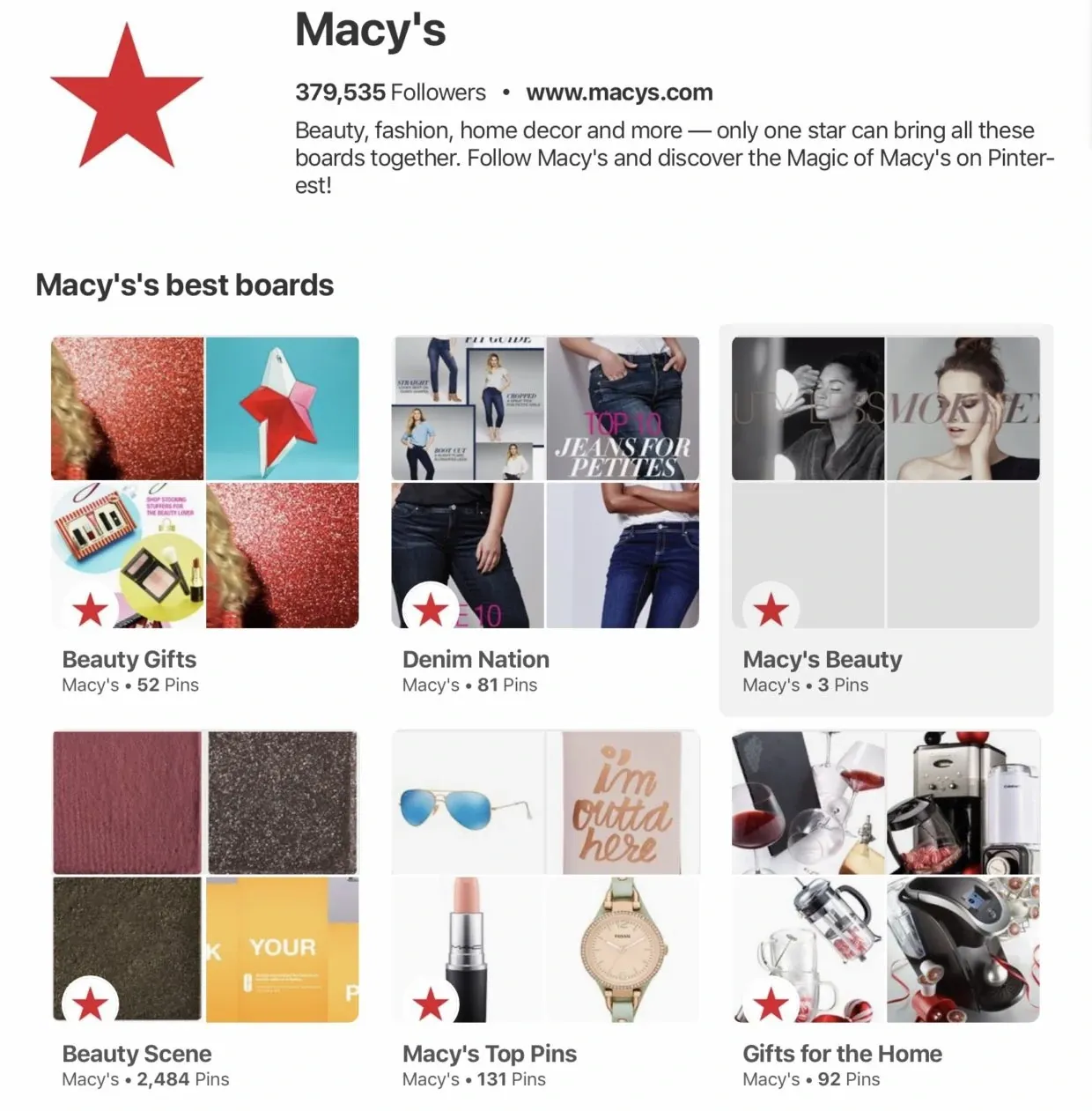 What is remarkable here is three-folds:
Macy's chose to go back to its roots and rely on its own added value: staff who have an opinion and coach customers in-stores on a daily basis;
They don't try to race Amazon at being better at big data, algorithms and other magic pony to instead favor a personal curation of their product portfolio;
This is reinforcing a positive cultural feedback loop for the company, where employees with years of experience are recognized as a force to be reckoned with, (not only random twenty years old fashion enthusiasts).
This is not so new.
In 2009, I was already discussing how amazing BestBuy Twelpforce program on Twitter was. Same logic, same approach: empower your own in-store sales force to answer technical questions for potential customers. This is looking forward even more than Apple's own Genius Bar program.
Understand though that just as Big Data, this too is not a magic pony. BestBuy was not transformed from the ground up by this initiative. Just as Macy's future will not be decided by their own staff micro-influencers. But this is the symptom of a wake up call that many still have to accept (or endure).
And there will be conflicting opinions internally on the opportunity to get there.
What if your own employees started to diss some the products they are supposed to sell. Imagine a Nissan sales rep explaining why he is not going to buy the new 2019 model, but wait for next year, or try to find a 2017 model still in good shape… or worse, buy a Honda! The approach of birthing influencers from within the company has risks. Risks that you are facing anyway with serious external influencers that will not compromise if your product is not judged good enough (their audience is their income remember?).
Still, questions are to be addressed there. Marketing strategies involving internal influencers are probably best reserved for industries with high service levels, frequent contacts with customers and possibly, rich seasonal portfolio of products. If you're in the business of selling nuclear power plants… Well, skip the idea altogether. That being said, these strategies are not written yet. They unfold right now in real time.
As soon as we will have the playbook it will be too late to leverage them.
But as a customer, just ask yourself these questions: How would you like to know how the employees of your bank deal with their own retirement or mortgage? Or where the cabin crew of the airline you travel with, goes for dinner in the other part of the world you go to? These questions are not about transparency as much as what do you actually deliver to the customers. As a bank do you deliver safety or just bank accounts? As a travel company do you transport passengers from A to B, or do you deliver new experiences and life-long memories?
What do you deliver?