We are innovation copilots

We are a consulting agency working with startups and multinationals in Europe and Asia. If you want to deliver effective innovations, we can help refocus your culture, weaponize your team and spark gentle revolutions.
These are a few of our key customers: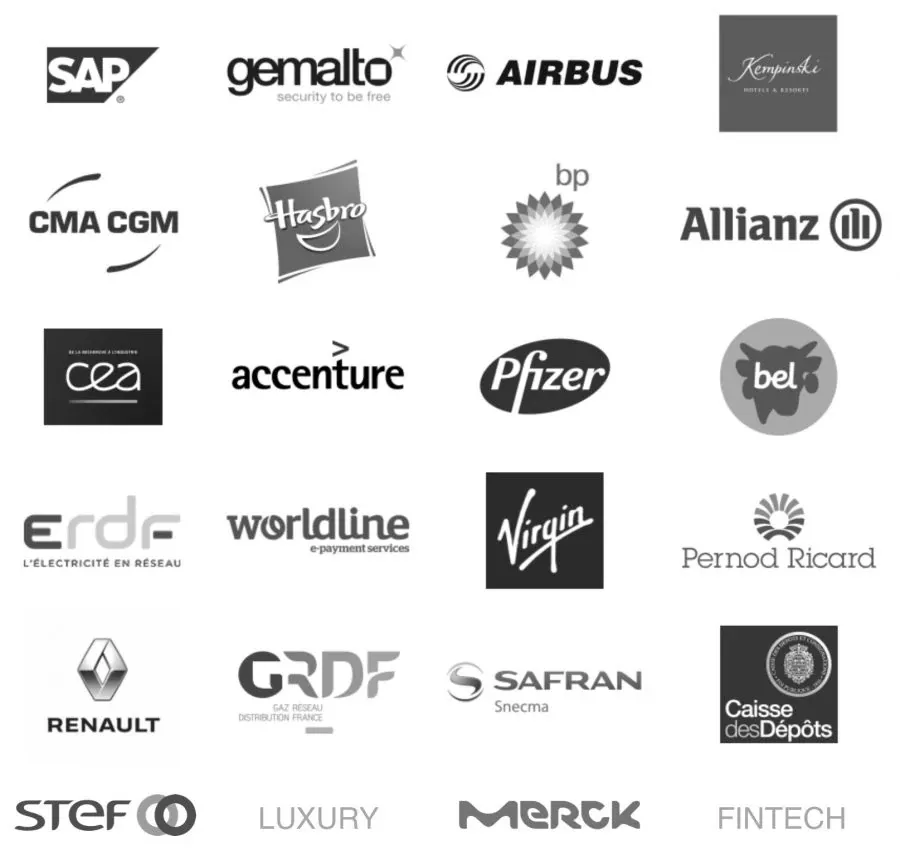 And this is what we believe in:
Innovation is motion
What we do is that we work with those who change the market.
Whether modestly or in a very radical way, they disturb, make waves and do what others tried without success. They walk off-the-beaten-track, and if they succeed, they alter the status quo.
Innovation is not measured by the number of patents, but by the impact of its change.
We believe that a restaurant chain can be more innovative than a pharmaceutical lab. And although we do love technology and recognize its transformative power, we do not see it as THE answer. Simply a tool amongst many.
There is no method
So for those innovators who start businesses, there is no reproducible method; no seven-step guide toward success; no expert IT system; no magical questions nor a typical journey.
They need to learn and create their own path from scratch.
It is the people who carry projects, with their experiences, their vision, their mistakes and their energy.
If learning happens, it is on the field, via unexpected meetings across incompatible domains, while venturing in unknown spheres outside the usual silos.
Copiloting rather than advising
If we are talking about copiloting it is mainly because no-one can tell you what you should do in your context. No reliable person could pretend to do so.
But whatever your project's size and ambition, we also know how accumulated experience can make a difference. It allows avoiding the pitfalls, to see through fool's paradise and to gain time. A lot of time.
And in the end, the project owner will need to have found his autonomy. There is no magic and all our tools and know-hows are fully transferable. Because we should never be indispensable.
You can contact us anytime for a call or a coffee, new projects always excite us!